Important note: When using the NetCode, you will only be able to use one mode at a time. For example if you are using Standard (both) mode you will be unable to use ACC or URM. If you change the mode to ACC, then you will be unable to use NetCodes for Standard (Both) or URM. Please note this does not effect your code clients.

1. Open the Info section by swiping left on your lock.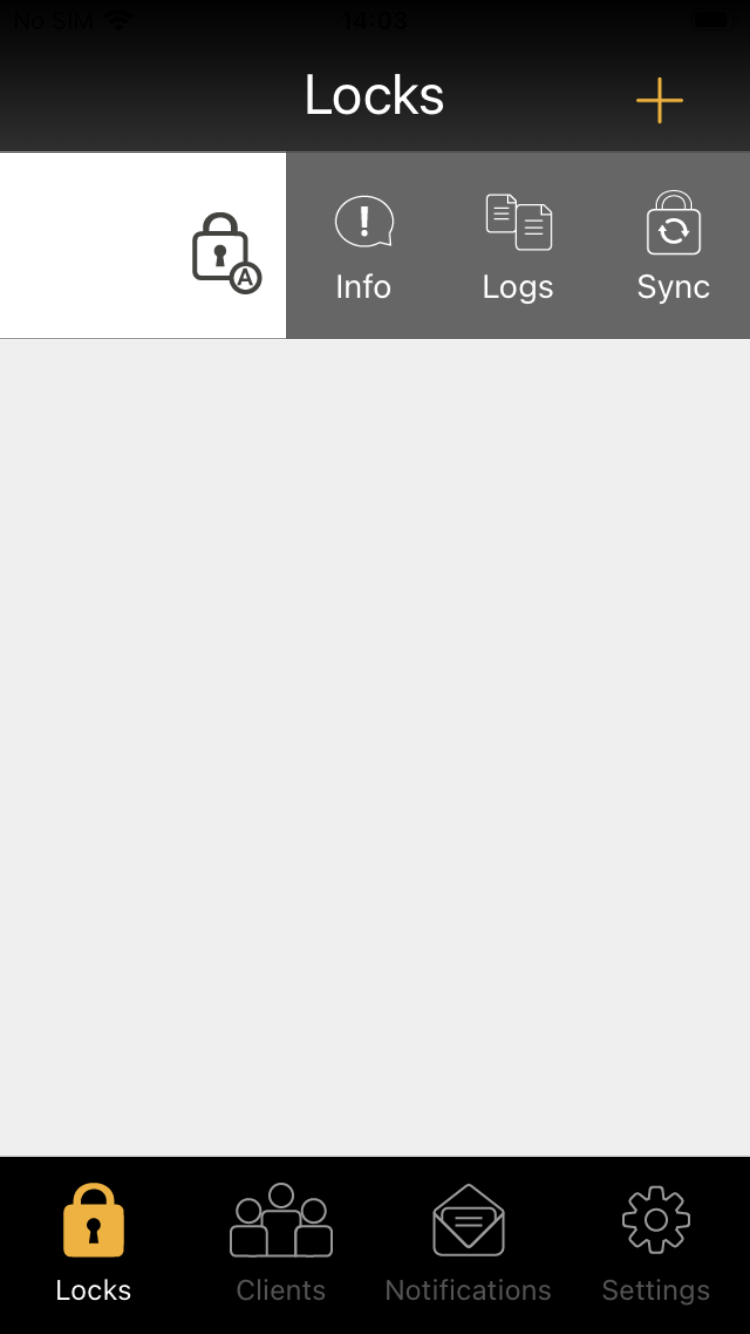 2. Scroll down and tap on Parameters .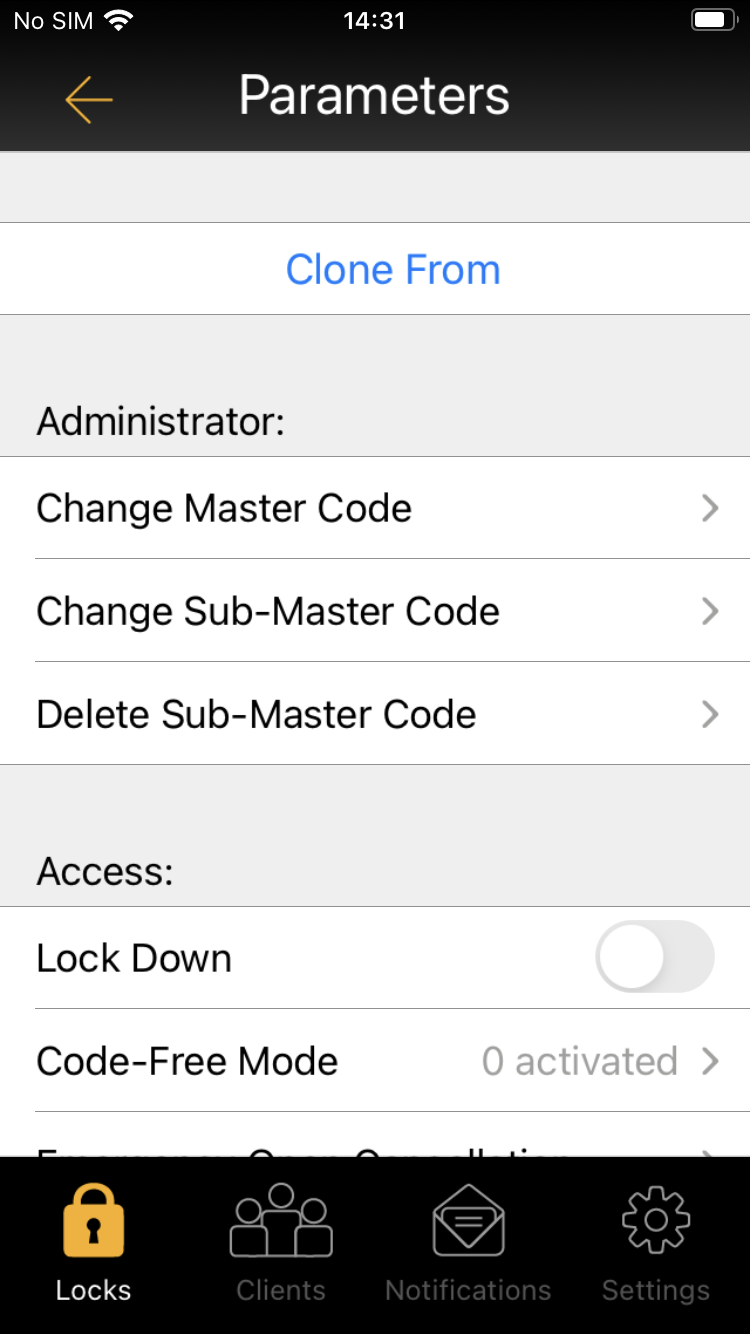 3. Scroll down the the NetCode section, tap on NetCode Mode and confirm the pop up message.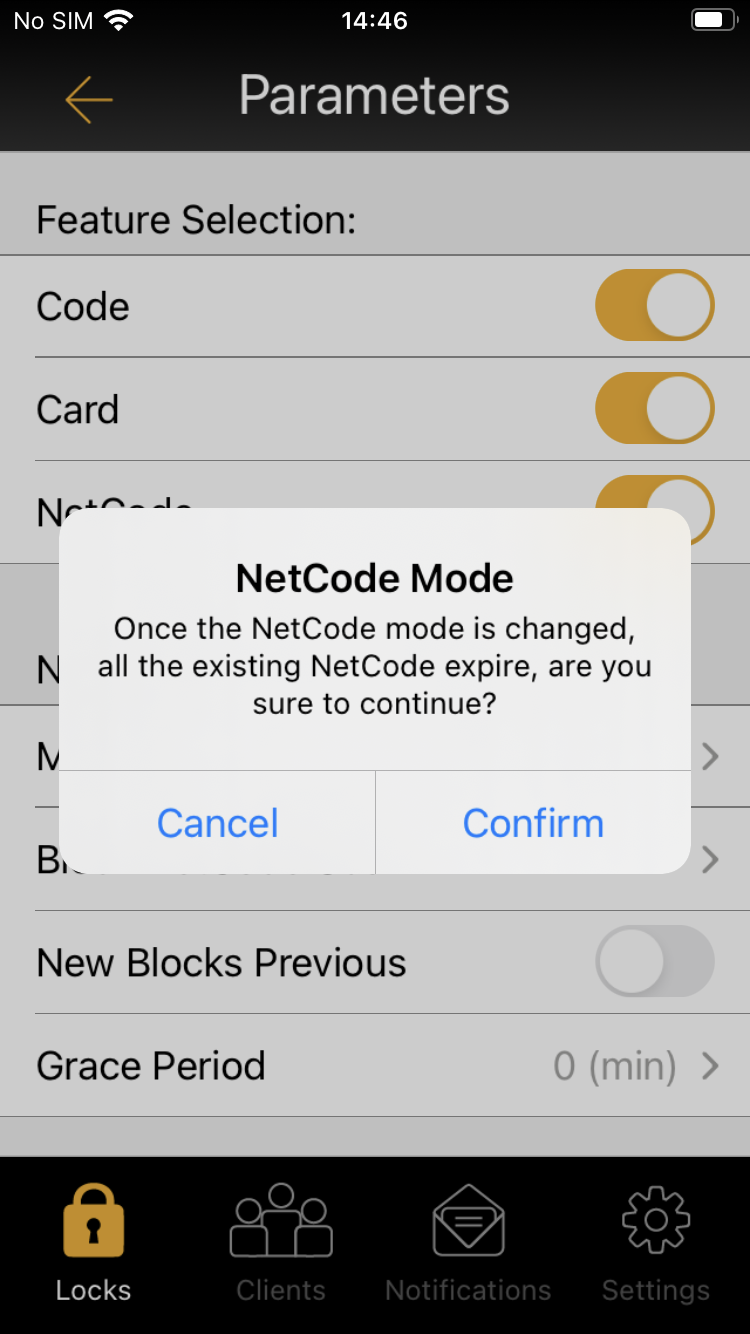 4. Select the type of NetCode you would like to use on your lock.

Standard Multiple Use:
Standard multiple use code
Standard Single Use:
Standard one use code
URM (Unlimited Rental Mode):
Unlimited Rental
ACC (Accommodation):
Rental 1 – 21 days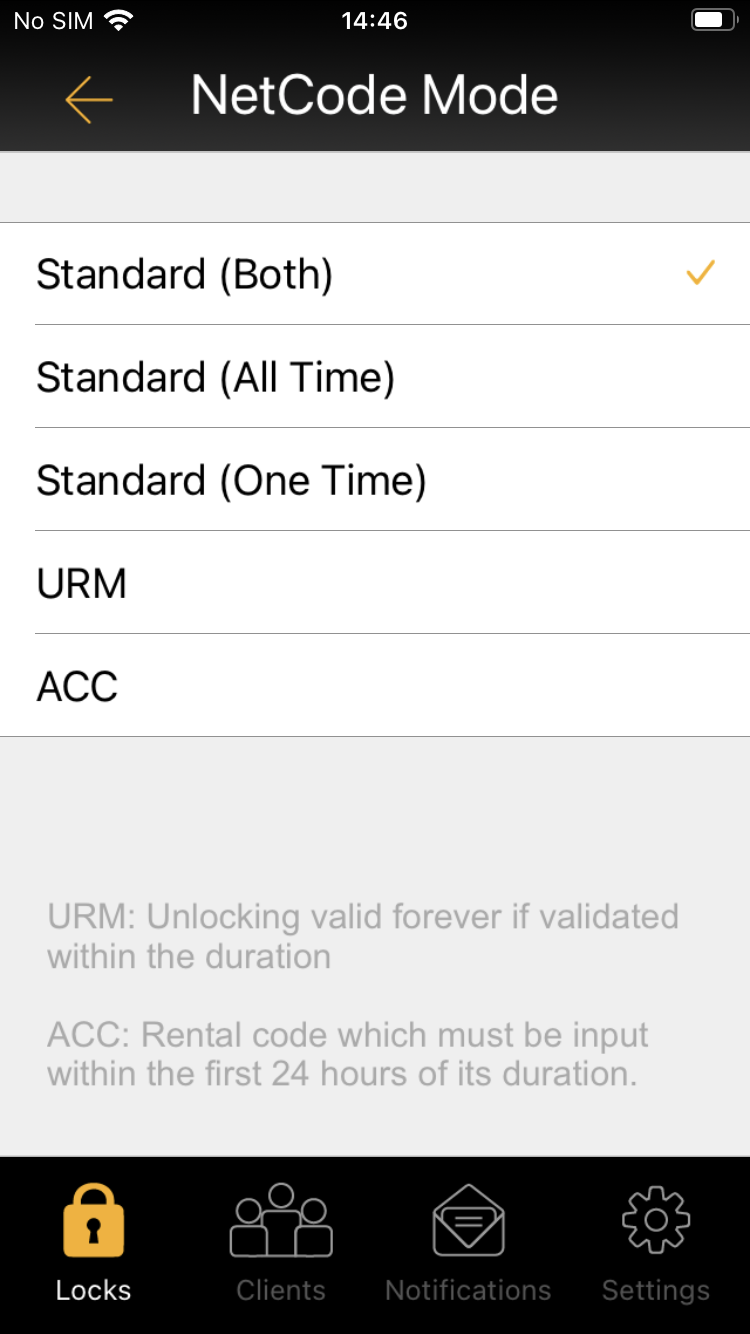 5. Now go back to the homepage by tapping on Locks in the bottom left hand corner, swipe left on the lock name and tap on Sync to save your changes.
© 2023 Codelocks Ltd. All rights reserved.