If you have forgotten your credentials and are unable to log in, you will need to reset your password.

1. To do this, first go to the Codelocks Connect log in page and select Lost your password?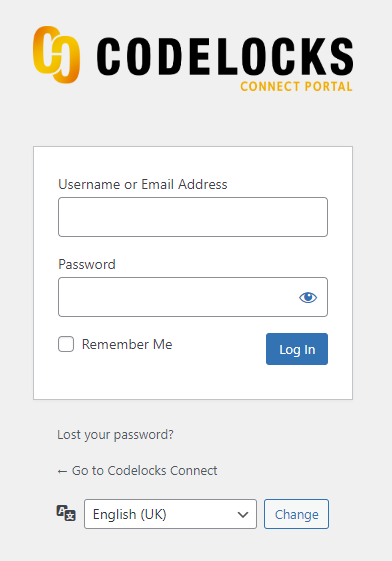 2. On the next page you will need to input your username or email address, and then click
Reset password
.

3. You will then receive an email containing a link with instructions on how to reset your password. If you cannot see the email in your inbox, check your spam/junk folder.
Once you have changed your password you will be able to log into the portal with your new credentials.


Important Note: For security, set a password containing a minimum of twelve characters including an upper and lower case letter, a number and special character.
© 2022 Codelocks Ltd. All rights reserved.