1. From the welcome page select Register in the top left-hand corner and then fill in the registration form.

Important Note: When setting your password make sure to include a minimum of twelve characters including an upper and lower case letter, a number and a special character.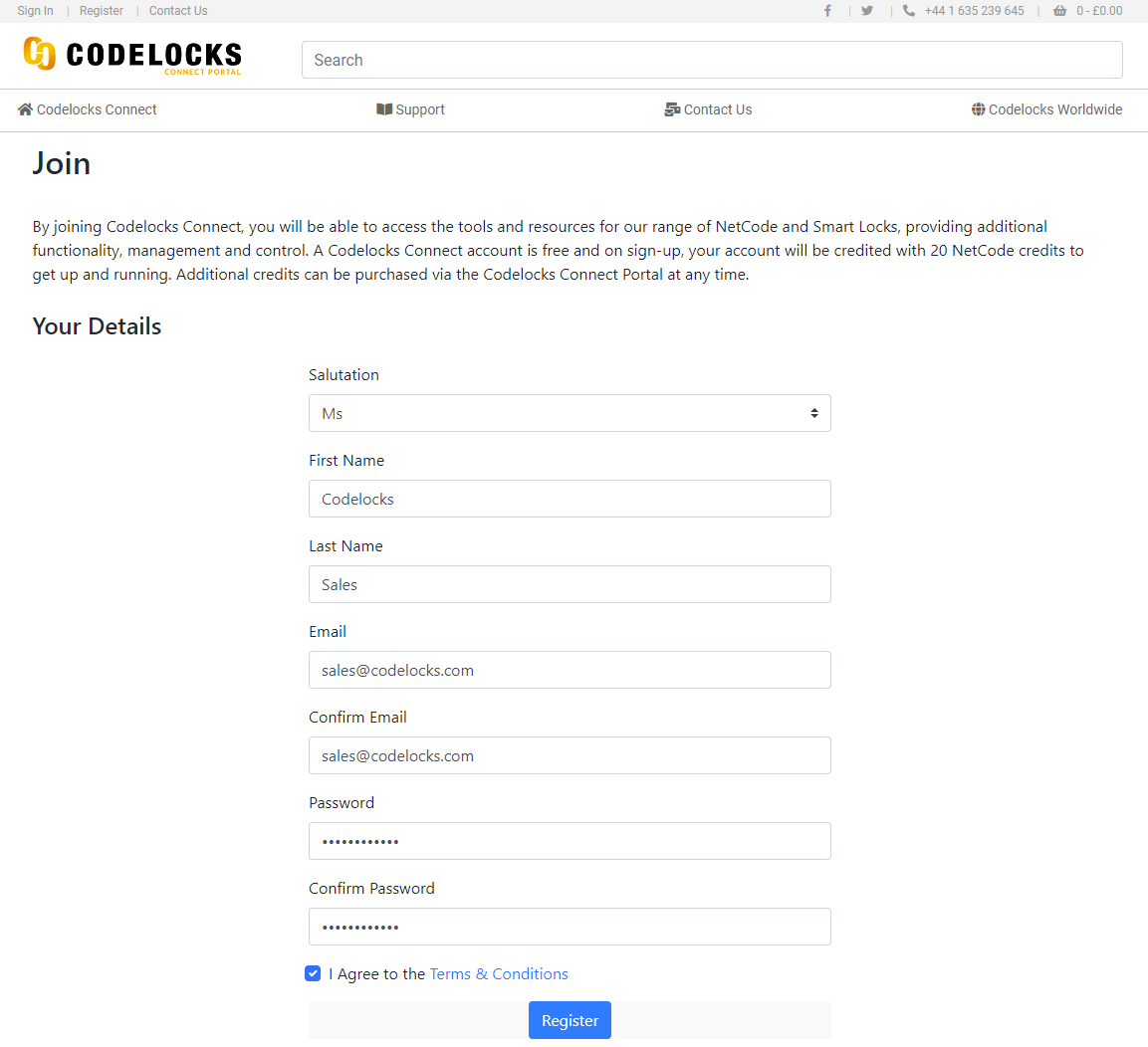 2. You will then receive a welcome email from netcode@codelocks.com containing a confirmation link. To confirm your account, click on the Activate Account button, this will take you to an activation page where you will need to click the Activate Account button again to complete your registration.

3. Once the account
has been confirmed you will be able to log in to the Codelocks Connect Portal and add your first lock.