1. Log into the App* on your Android or iOS device.


2.
Tap on the
+
logo in the top right-hand corner to add a lock. On the next page, enter the lock model number (CL4510 or CL5510) and give it a name.

Note:
The lock DIN is case-sensitive.
3.
Straight away put the lock into setup mode using
#Master Code
•
00
•
1
•
•
(
•
= one beep)
4.
This will then add the lock to the
App and the following page will be displayed. From here you can unlock the lock by tapping its name, or for more options, swipe left on the lock name.

Important Note:
To generate NetCodes via the App or Codelocks Connect Portal you will first need to turn this feature on. This is done by swiping left on the lock name, tapping on I
nfo,
scrolling down to P
arameters, and then
making sure that
NetCode
is selected under
Feature Selection. F
inally, synchronise your lock to save the changes.
5. Go into the App
Settings,
then
User Info
and
Access Key
. Here you will find a 10-digit code that you will need later (if you cannot see a code, tap on
Actions
to generate a new Access Key).
6. From the
Codelocks Connect Portal
homepage go to the Manage your Locks & Access drop down menu, select All
Locks and then Add New Lock.

7. Select your Codelocks Smart Lock, then
on the next page enter your Access Key from step 5 and click
Next
.
8. Scroll down and select the lock you would like to add. Fill in the Lock Name, Location and Description (optional).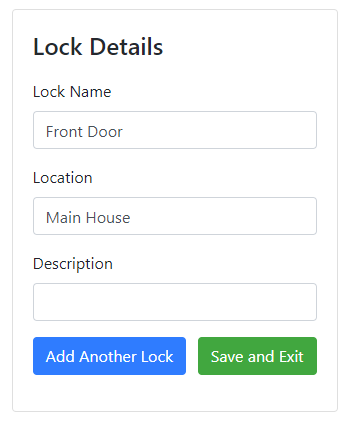 9. Click on Add Another Lock to save and select another lock to add, or Save and Exit to save and go back to your list of saved locks.

© 2022 Codelocks Ltd. All rights reserved.
*The App is available on Apple App Store for Apple devices or Google Play
TM
,
for Android
TM
devices. Apple, the Apple logo, and iPhone are trademarks of Apple Inc., registered in the U.S. and other countries. App Store is a service mark of Apple Inc. Android, Google Play and the Google Play logo are trademarks of Google Inc.